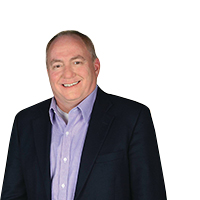 David Kay
Senior Mortgage Planner
David Kay has been in the mortgage industry for over 8 years, working very closely with clients to provide the best possible service. David attended University of Rhode Island and studied Computer Science. He has worked with several technology companies before his career with MSA. David loves to work with first time homebuyers, or anyone who needs that extra attention with their financing needs. His time in professional services taught him how to take a consultative approach to working with clients, in order to figure out their best plan for today and the future. Mortgages are not off the shelf for everyone, and those who need more assistance will find David a very valuable and reliable resource.
David lives in Marblehead, MA with his wife and 4 children. He is the past President Marblehead Chamber of Commerce Board of Directors, as well as a Deacon at the Old North Church.
---
---
I worked with other mortgage companies that did not hold their clients in their best interest. So I consulted friends who work in Real Estate to see if they could point me to who they work with that was honest. They turned me onto David Kay. David's communication was second to none. He was honest and helpful and steered me in the correct direction. If you're looking for a someone to work with on a new mortgage in any capacity, then please contact David.
We have obtained mortgages for our last 2 houses with David, and have nothing but positive things to say about the entire experience. Terrific guy, responsive, competitive rates. Highly recommended for all of your mortgage needs.
I have had the pleasure of working with Dave on numerous transactions. I rest easy when I refer a client to Dave as I know that he will take care of them as though they were a member of his family. He has a vast knowledge of the vehicles that are best suited to my clients and in the mortgage business, where the landscape is ever changing, this is a critical component. Dave has an ability to connect with every client from first time homebuyer to seasoned investor. I would wholeheartedly recommend you contact Dave for purchases or refi's…..he's one of the best!
---
---